Orange County Bee Relocation Specialists
Bee Busters Inc. pest control specialists have provided expert Bee Removal and Bee Control services in Orange County since 1982. We have the experience, training, and equipment to handle every honey bee removal situation and ensure the safety of your family, property, and the environment.
---
Over 39 Years Of Knowledge

Bee Busters Inc. has been helping the Orange County community with their bee removal & wasp extermination needs since 1982. We are happy to help with any questions or problems you may be having with bees or wasps including bee hive removal, rescue, and extermination.

Read More

Residential & Commercial

Whether you hear buzzing in your Orange County office or in your home, Bee Busters Inc. is there to get rid of it! Our eco-friendly approach assures that you will experience minimal disruption while we rescue, remove, or exterminate the pests.

Read More

People Are Buzzing About Us

Your Orange County bee removal friends and neighbors have good things to say about Bee Busters Inc.! We are proud of the reputation we've earned since 1982 and want you to feel secure in contacting us. Use the link below to review or leave a review of your experience with Bee Busters Inc.

Review Us
Bee Removal • Bee Relocation • Wasp EliminationAnaheim, Lake Forest, Mission Viejo, Laguna Beach, Laguna Hills, Irvine & all over Orange County, CA
Whether you're concerned over yellow jackets, bumble bees, wasps, carpenter bees, or honey bees, a do-it-yourself approach is not recommended. Bees are protective, and the method of bee hive removal depends on the type of bees, as well as the size and location of the nest. Get started by picking what's bugging you below:
Your Orange County Bee Removal Experts!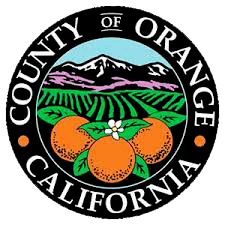 Bee Busters Inc. is registered with the Orange County Agricultural Commissioners office. We are an Orange County Beekeepers association affiliate. When possible, we take advantage of all-natural pesticides derived from flowers to eradicate and treat the bee infestation. Our goal is to not only protect the safety of our community, but safeguard the health of our Orange County bee population. Bees are essential to the ecosystem, but as hostile defenders of their hive, can become a danger. Don't hesitate to call the professionals from Bee Busters Inc. for prompt, affordable, and dedicated service throughout Anaheim, Lake Forest, Mission Viejo, Laguna Beach, Laguna Hills, Irvine & all over Orange County, CA.
Bee Busters Inc. offers a wide range of helpful assistance including:
Bee hive removal
Bee rescue and relocation
Bee treatment and eradication of problem bees
Wasp Removal
Bumble bee & honey bee removal
Carpenter bee removal
Commercial bee relocation
Wasp relocation
Yellow jacket removal
BEE REMOVAL SERVICE LOCATIONS:
October 31, 2018
2021/08/05